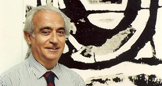 He was born in İstanbul, Turkey, on 11 June 1931.

He graduated as a lawyer from İstanbul University, Faculty of Law, in 1956. He entered the Ministry of Foreign Affairs, at the end of December 1957.

As a junior diplomat, his first assignment was as Third Secretary at the Turkish Embassy in London, 1959-1961; then as Second in New Delhi, India, 1961-1962; and First Secretary in Bangkok, Thailand, 1962-1964, when he obtained his first taste of Asia.

He was Director of the Section of Cyprus Desk, in Ankara, 1964-1966.

Counselor at the Turkish Mission to the United Nations in New York, for five years, 1966-1971.

1971-1978 he served as Deputy and later Director of International Organisations Department at the Ministry.

He had a second posting to London, this time Consul General, from 1978-1981

Ambassador to Lagos 1981-1984, Nigeria, when he was concurrently accredited as Ambassador to Benin, Chad, Togo, Cameroon, Angola, Equatorial Guinea, Sao Tome and Principe and Ghana.

Ambassador to Singapore, 1989-1993.

The first Turkish Ambassador to Zagreb, Croatia 1993-1995.

He retired from the Ministry of Foreign Affairs, and from August 1995 to

December 1998, he served as Turkish Trade Office Representative and CEO, in Taipei, ROC.

Since February 1999, he joined Turkish Foreign Policy Institute as Co-chairman.

He is the editor of Turkish Foreign Policy at the U.N. (four volumes)

He is also poet and painter.

He is married with two adult children.